Campuses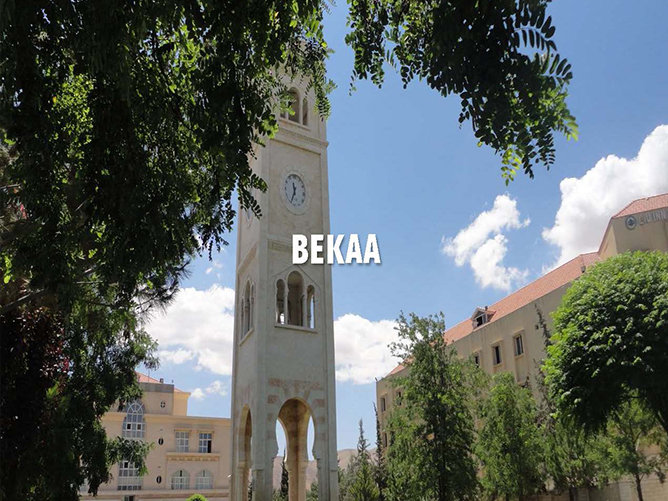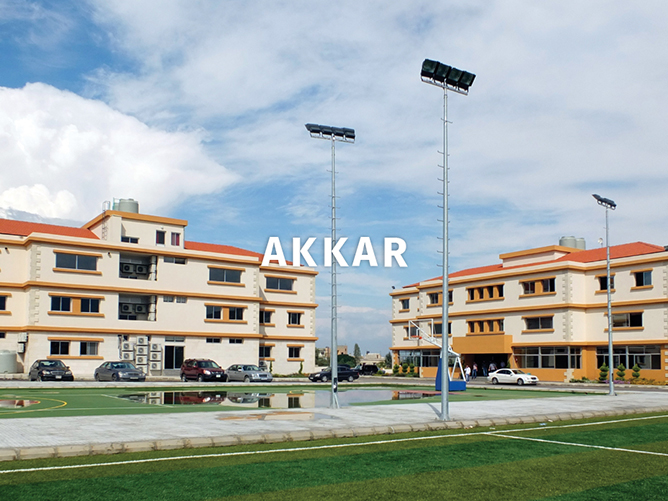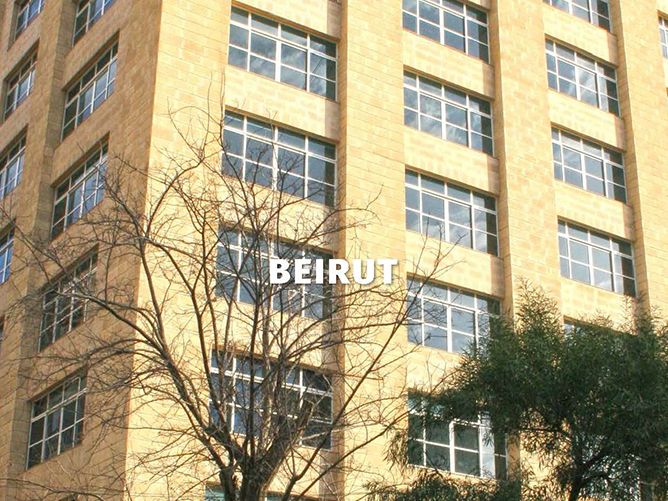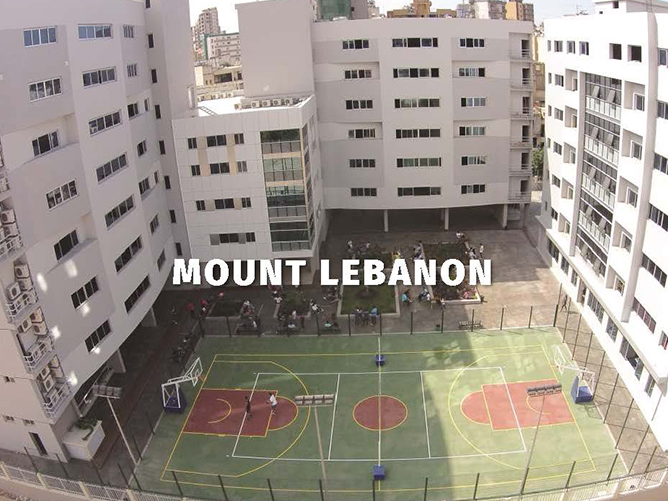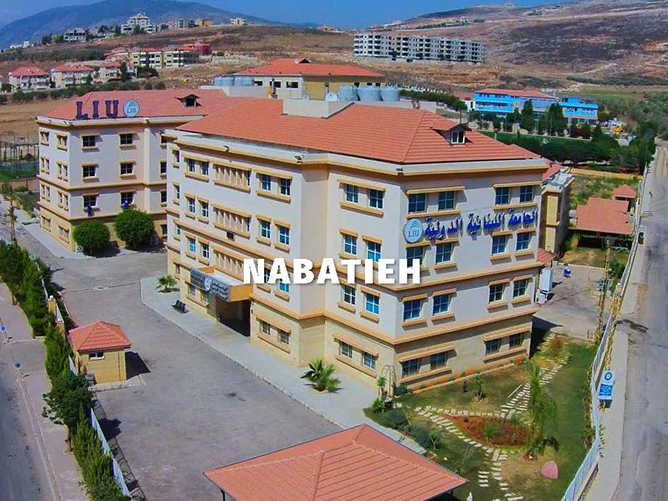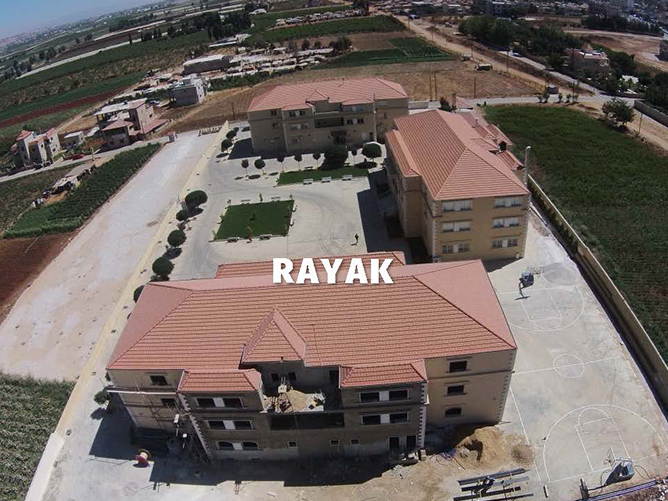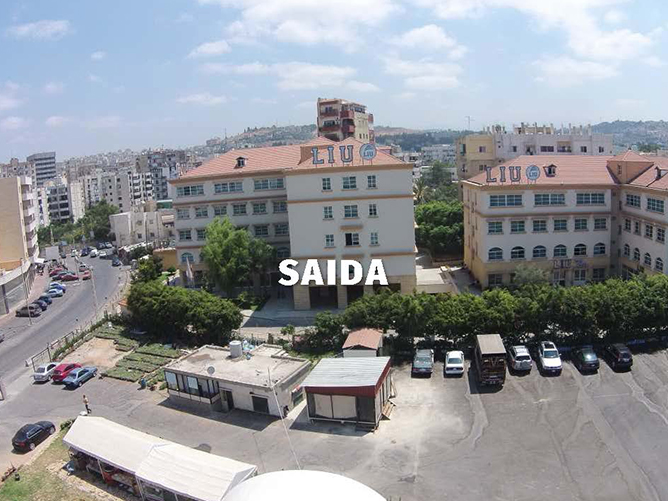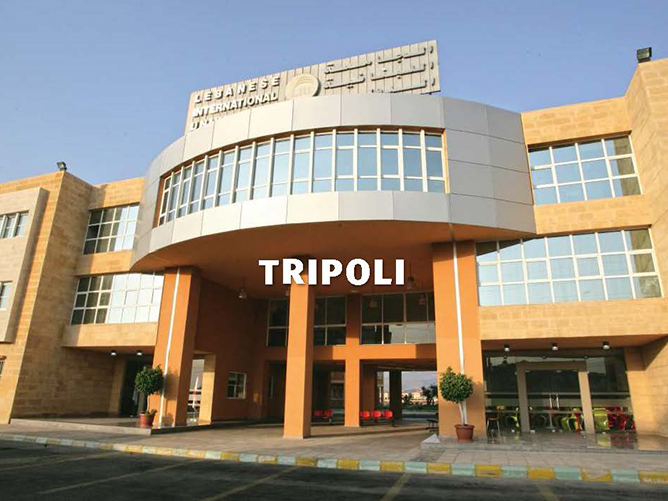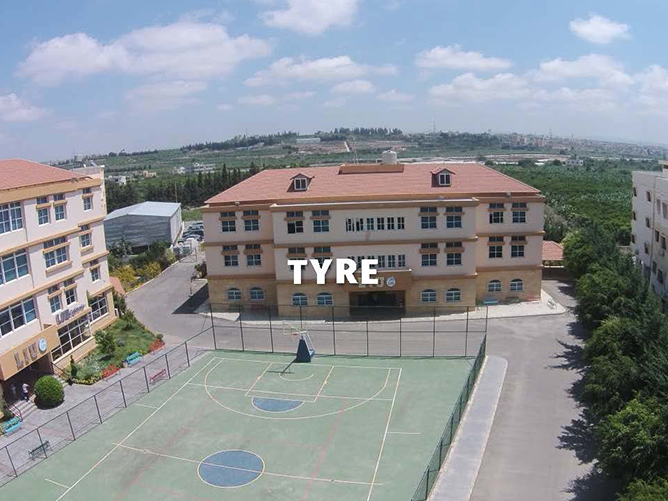 Bekaa Campus:
The Bekaa Campus is the 'mother' of LIU's many Lebanon based ones. It is distributed over an area of 400,000 square meters. The two main buildings include 10 auditoriums each with a capacity of over 150 seats, and a library housing a wide variety of books and periodicals as well as wireless internet access. In addition, there are computer labs equipped with the latest educational software as well as Internet connection, teaching science and engineering laboratories, state-of-the- art pharmacy dispensing and compounding laboratories, and a research laboratory with HPLC and GC capabilities. The Campus also has a main cafeteria with more than 500 seating capacity, several shops and eateries, dormitories for both female and male students, and a wide range of recreational facilities including an Olympic- size pool, a football stadium, and several green fields and parking areas.

Beirut Campus:
Founded in 2002, the Beirut Campus is located not far from the Beirut Central District and consists of seven buildings. It has a main library with print and electronic collections that are developed and enriched on a regular basis to support the academic and research program of LIU. In addition, there is a library for Pharmacy and a research laboratory with HPLC and GC capabilities, and several well-equipped teaching laboratories including a Pharmacy Dispensing and Compounding labs designed to prepare students to develop critical thinking and problem-solving abilities as well as understand and interpret generated laboratory data. Secure and reliable wireless connection is available throughout the campus precincts. The Campus also has cafeterias; large auditoriums, underground parking, and housing for female and male students in University owned apartment buildings adjacent to campus.

Saida Campus:
The Saida Campus -the second largest in terms of enrollment among LIU campuses- is located in Saida, third-largest city in Lebanon, The Campus is situated near the Mediterranean coast, and it is about 40 km from north of Tyre and at a distance of 40 km (25 mi) south of the capital Beirut. In ancient times Saida was known as Sidon- residence of the son of Canaan and the grandson of Noah, it is around 300 m from the sea and 2 km from the city center (Nejmeh Square). It is surrounded by fruit fields, especially bananas and citrus. It is also near a fishery that sells fresh fish by bidding every morning and is next to the famous sea Castle which the Crusaders. The campus is in the center of many educational facilities ranging from public elementary schools to public and private universities.

Tripoli Campus:
Communiversity is not a word you would find in the dictionary; rather it is derived from the Reality of LIU Tripoli Campus. It is a partnership between the University's Tripoli Campus, and the various elements that constitute the North community. The vital educational and employment services this Campus offers to the community made it a pioneer in the area. LIU in general and the Tripoli campus in particular pride itself on establishing the idea of a leader in students and instructors diversity.

Communiversity; A concept the Tripoli campus created, and really lives up to it. In its serene and tranquil setting, overlooking the cedars mountain of Lebanon and the City of Tripoli, in this widely open bell view of this urban area, where reality of learning takes over the dreams. The true diversity of the Lebanese textile interacts together in the most harmonious educational setting available. Since its inception in 2006, Tripoli Campus has attracted a reasonable number of students seeking quality education offered in a professionally equipped and administrated setting.

Nabatieh Campus:
Hometown to several learned men of international renown – like the theologian Sheikh Aref al Zein and the scientist Hasan Kamel al Sabbah – Nabatieh is the most important city of the Jabal Amel area and the chief center of both the Mohafaza (Governorate) and the Caza (District). Sitting at 400 m above sea level and some 70 km south of Beirut, and with 120,000 inhabitants in the city proper and more than 250,000 people in the surrounding villages, Nabatieh enjoys an important economic and cultural position in South Lebanon. The city has branches of several banks, hospitals, restaurants and cultural centers of interest to tourists. The historic Beaufort Castle that lies a few kilometers to the south-east of the city is a picturesque site that tells a thousand and one stories.

In this environ, the LIU Nabatieh Campus stands as an educational monument that added exceptional value to the city's cultural spectrum. The campus was launched in fall 2006 with some eighty students enrolled in Business, Computer Sciences and Information Technology. Today, the campus is home to over a thousand students majoring in more than 40 different specialties.

The artistic buildings imbued with modern Lebanese touch house state-of-the-art computer, technology, biomedical, chemical, nutrition and food sciences, and engineering laboratories, Arts and Design studios, besides the roomy classes and exam halls. Students facilities are not only limited to an ever-growing shelf and e-library, but also encapsulate a warm atmosphere cafeteria and a set of sports courts and a green field. The latter is frequently sought by local teams and sports organizations for hosting tournament and friendly games. These sports facilities helped LIU Nabatieh varsity teams win the lion's share of trophies in competed tournaments.

Mount Lebanon Campus:
The Lebanese International University Mount-Lebanon campus spreads over 6000 square meters of land. Located in the eastern suburb of Beirut, It lies in the center of a residential commercial area which makes most of the malls, shopping centers. Also, the industrial quarter lies within 10 minutes of walking distance. At the same time, the Mediterranean seashore is less than a mile away.

Four buildings designated for the schools of Engineering, Arts and Sciences, Education and Business extend along green areas and recreational facilities including community sports, a basketball court, a volleyball court and a large parking area. The campus also houses a cafeteria, computer labs equipped with the latest software, and hi tech engineering and science laboratories properly equipped to help students develop their practical and analytical skills, and an instructional resource center that encompasses ample variety of books, periodicals and article as well as internet access.

Tyre Campus:
At the North Entrance of Sour- Alabasiyeh Road Junction- LIU Tyre Campus stands. LIU is the first university in history of Sour region that includes more than 40 majors. Hundreds of students are no longer enforced to leave their remote villages to far cities as Saida and Beirut.

Sour juts out from the coast of the Mediterranean and is located 83 km South of Beirut. Sour is the fourth largest city of Lebanon. It was founded around 2750 BC. The introduction of the alphabet into Greece was attributed to Cadmus of Sour, and it was Europa, the sister of Cadmus, who gave her name to the continent. Sour's Roman Hippodrome was added to UNESCO's list of World Heritage Sites in 1979.

Within a very quiet environment and at less than 1 km to the east of the sea, the Campus's three blocks occupy about 6000 m2. Surrounded by wide green areas, the Campus is located in a vital region and is feasibly reachable by students from tens of villages to the South, East and North of Sour.

Rayak Campus:
With Its inaugural 2011-12 Academic Year the Campus welcomed its new students, located in the heart of the Bekaa it serves a populated area that extends from Zahle to Baalbek.

The campus is surrounded by fabulous views, Sannin Mountain to the west and the eastern mountain chain to the east. Being at that point, transportation is a no-worry issue at all, the campus is just off the Zahle-Baalbek highway. As for the campus itself, it is equipped with all the facilities, Rooms, auditoriums and labs which make it truly the best educational environment in the area.

Halba Campus:
LIU Halba campus was inaugurated in October 2013 in the city of Halba, Northern Lebanon. The Physical facilities initially consisted of one building containing normal 15 classes, 2 auditoriums, 1computer lab (1), a cafeteria and students' lounge as well as administrative offices. The number of students in the first year 171 students enrolled in various degree programs offered by the schools of Arts and Sciences, Engineering, Education and Business.

By second year, the number of students exceeded 441 students, and a new campus block was added to incorporate the director's office, registrar, student affairs, accounting, IT, assistant dean offices, and instructors' lounges. For teaching and learning some 15 normal classes, sciences labs as well as a library, became available. For recreational purpose space was designated for a basketball and a football playground and many tournaments were and continue to be undertaken.

Campus growth was faster than anticipated and further developments and expansion was warranted especially since the increase in students was from year to year (up to 815 students in 2016 to reach the 1097 students in 2017).

In 2018, the total number of students was approximately 1300, and an extensive work on two additional buildings took effect. In 2019, block C was inaugurated and it is currently fully functional. Block C is mainly an academic block consisting of additional normal classes, auditoriums and instructors' offices.

Among new majors launched, in LIU Halba campus, are Math, Electrical Engineering and Hospitality. Also a Radio & TV department has been opened, which necessitates specific photography and studio labs. Taking into consideration the different majors and expansions done, block D was mainly consisted of a huge theater building that can accommodate up to 500 visitors. The theater is very novel in design; it is also equipped with backstage rooms.

Besides the theater, Block D also includes a main administrative area, as well as classes for all types. The building is designed quite differently from the previously three erected buildings. The main façades have a modern contemporary look, while the façade facing blocks A, B and C was treated to match the three previous buildings.

Today, Halba Campus has 1600 plus students whose educational needs are provided for in three functional buildings, with 60 functional classes which can be grouped as follows:

4 Computer Labs for all majors and one MAC lab for interior and graphic design majors, one Translation Lab equipped with a sound System, one Electric Lab for EENG students, Biology Lab, Nutrition Lab, Chemistry Lab, Mechanical Lab, 41 normal classroom distributed across three blocks, 6 Auditoriums and 12 offices for the instructors from different schools. The fourth building; Block D is still under preparation and awaiting equipment for many purposes including a kitchen cuisine for students studying hospitality and a radio and TV studios labs.

Overall the ambiance and mood dynamic of Halba Campus is fortified by its exceptional location and exposure to the neighboring mountains and the beautiful nature in surrounding region coupled with the amazing family spirit among administration, staff, instructors and students as well.