MEDIaH Project

---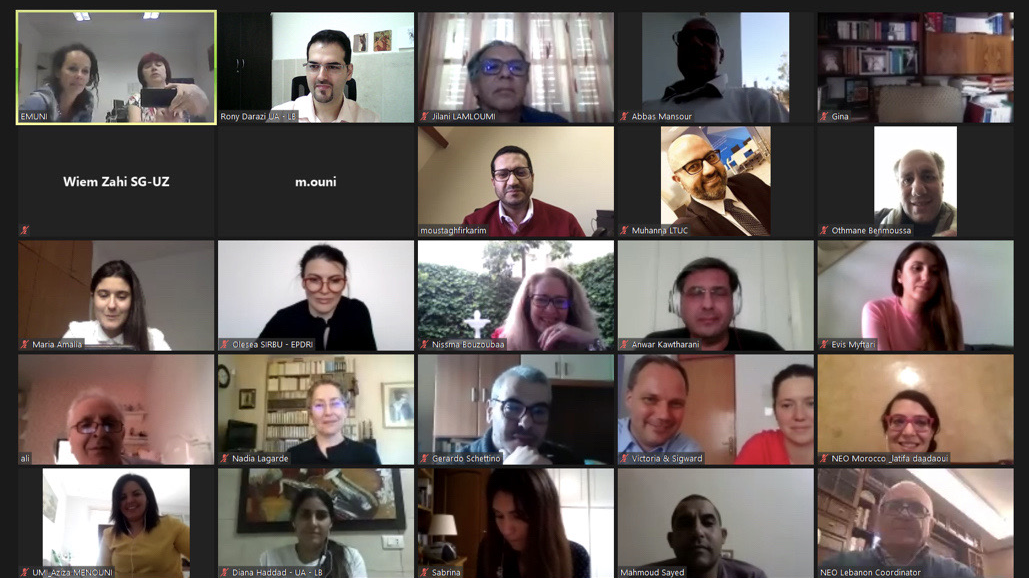 Erasmus+ MEDIaH Project Virtual Kick-off Meeting
LIU as partner kicked off in the 1st virtual kick-off meeting of the Erasmus+ MED2IaH project. "MEDiterenean countries: towards Internationalisation at Home – MEDIaH" main focus is dedicated to the capacity building of the key-actors, policy-makers in the development of Internationalization of Higher Education strategies and regulations for the implementation of Internationalization at Home (IaH).

MEDIaH represents an increasing opportunity for the participant institutions, while passing through Covid-19 pandemic.

MEDIaH is built around the concept of IaH that shifts institutions' attention from outbound mobility to virtual mobility and on-campus intercultural engagement for the benefits of non-mobile students' global competency and employability..

MEDIaH is coordinated by Euro-Mediterranean University jointly with European Policy Development and Research Institute from Slovenia, in partnership with University of Montpellier from France, Catholic University of Murcia from Spain, Pegaso University from Italy, Al Akhawayn University, Euromediterranean University of Fes and Université Moulay Ismail from Morocco, University of Tunis, Virtual University of Tunis and Université Ezzitouna from Tunisia, Antonine University and Lebanese International University from Lebanon, Helipolis University for sustainable Development and South Valley University from Egypt, Philadelphia University and Luminus Technical University College from Jordan.


Click here to view more details about MEDIaH.
Click here to view project news on Twitter.
Download the project brochures below